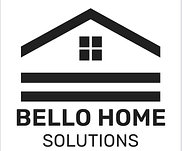 Bello Home Solutions LLC takes pride in featuring its services on esteemed platforms such as Angi.com, Google.com, and Thumbtack.com. Our clients consistently express commendation for the quality of our services and the professionalism we uphold. Should these positive testimonials align with your expectations, we invite you to get in touch. We are readily available to address any inquiries, offer complimentary quotes, and emphasize that your satisfaction remains our utmost priority. Your experience with Bello Home Solutions is positioned to surpass expectations – don't hesitate to give us a call and discover the possibilities.
Tamara Webster-11/28/2022*****5.0
Yariel and his whole team were amazing from start to finish. Communication was amazing.
The work was beautiful. We will 100% be utilizing Bello Home Solutions for our future projects! My husband and I HIGHLY recommend them!
7/5/2022 - KaraLea Follmer *****5.0
I highly recommend Yariel Bello. He is communicative, does quality work and is a flexible problem solver. I wanted a fence that wasn't too expensive, but still had curb appeal so I went for a hybrid wood/chain link look. Yariel knows just the right balance of making little decisions on his own/calling me for clarification when needed. Yariel's pricing is very transparent and he also graciously came up with an economic solution for building a fence around a tree on the property line.
09/26/2022 - Tim Hoke *****5.0
I had a 10x20 shed that I hired Yariel Bello from Bello Home Solutions to transform into an office space. I was blown away by his responsiveness and his dedication to get the project done right. He followed our requirements and provided us with recommendations on other aspects we never accounted for. I made a mistake on a door I provided, due to my lack of knowledge around home renovations and he happily followed through fixing with his team. As mentioned, he was responsive with short turnaround on messages. He had a detailed contract in place that gave me peace of mind. His team did an excellent job overall as the office interior itself is beautiful. Highly recommend. I'll be sure to contact Yariel for any future work that I may have with full confidence that his estimate will be fair and work itself will be completed with care and consideration.
07/30/2022 - Scott Williams *****5.0
Bello responded quickly, were affordable and very professional. I would use them again.
Angela Jones-10/21/2023*****5.0
Yariel and his team are great! Knowledgeable, fair and excellent work. He communicates well throughout the process and happy to find solutions to any problem. He remodeled an apartment for us; new flooring, new counter, new backsplash and new tile in the shower. All new bathroom and kitchen fixtures too!
Ilena L.-11/05/2023*****5.0
Yariel and team did a terrific job remodeling my townhome. The job (paint, drywall repair, kitchen remodeling) was TOP QUALITY. Additionally, I truly appreciated the superb communication (scoping the work, fast quote, transparent scheduling and diligent updates).
I will definitely be hiring them again for my next projects and highly recommend them to anyone looking for a professional remodeling team.
Yohannes Sium.-10/24/2023*****5.0
Excellent! Bello went above and beyond my expectations. He was creative and always punctual. His customer service is excellent. He is confident but not arrogant, which is rare to find in this industry. He finds creative solutions to problems but doesn't pretend to know what he does not know. He under-promised and overperformed. Best of all, he is never flakey and always could be counted to get the job done. I will be using him in the future.
Evonne Pomada-07/27/2023*****5.0
Fantastic Mr Bello brought my vision to reality!!
Monique Lane-06/04/2023*****5.0
Our garage is completely unrecognizable and it was done in no time at all! We absolutely
love it. We highly recommend doing business with Bello.
Ferdouse Oneza-03/25/2023*****5.0
The work with Bello Home Solutions LLC went very well. Yariel Bello and his team were very professional and transparent in their work. In our bathroom remodel project, he completed the work within time and budget. He is very collaborative and willing to find a solution to a problem.
Gautam V.-03/02/2023*****5.0
Hired Bello for a bathroom remodel and some rebuild works. Very happy with the value, professionalism, quality.
Ronald B.-10/24/2023*****5.0
Great Customer Service. Very hight quality of work. My new fence looks great and my new fire place looks gorgeous. Bello is very professional and very knowledgeable.